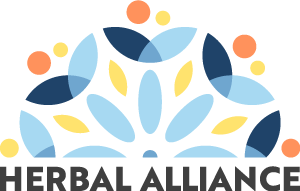 The Herbal Alliance unites all herbalists and traditional practitioners in the UK & Ireland as a community to work together for the benefit of all traditions, The Herbal Alliance wants to help bring the benefits of natural healing to a much wider audience. We want support from experts in education, research, supply, marketing, community creation to make this happen.
The Herbal Alliance is a Community Interest Company that brings together Progessional herbalists and PAs across the UK and Ireland. You can support us by donating, if you wish, or by getting involved!
Where we started from
At the end of 2019, Sebastian Pole, member of the APA, RCHM and Fellow of the URHP, reached out to all the heads of the herbal practitioner's associations in the UK, to organise a 'Unity Day' with an objective to focus on our connectedness as a herbal community, to coordinate our efforts together to raise awareness and build confidence in the safety, efficacy and sustainability of herbal medicine as well as creating a unifying voice.
Following this meeting we appointed Marie Faire and Paul King of The Beyond Partnership to progress this initiative through interviewing a number of herbalists from different associations and interest groups, to feedback their findings and offer suggestions for the way ahead. The findings showed that was widespread enthusiasm for bringing the different strands of the herbal community together. Both the challenges and the resources in our community were highlighted in order to effectively form a united way forward.
What has been created from this initial seed of an idea being planted, is The Herbal Alliance, and it continues to slowly unfurl and grow.
We have four aims:
– Heal the herbal community through collaboration and shared principles.
– Empower individual herbalists by acting as one community.
– Enhance visibility with a unified voice.
– Cooperate to address the Nature and Health crises.
Our Structure
The structure of The Herbal Alliance is linked very strongly with Nature and follows the design and principles of Nature. It is not a top down organisation, but one is which various community action teams (CATs), focus on particular goals and targets. These CATs work alongside each other as well as with other organisations such as regulators, suppliers, patients, lay groups and media. At present, each CAT is a cluster of 7 people who organise themselves with their particular objectives. They will meet in these groups regularly and then quarterly with all members to share progress and agree next actions in line with the common vision, which is 'To raise the profile of herbal medicine and make it accepted and accessible to all in society'. At present there are 5 CATs : Education, Research, Supply, Community and Shaping The Future. These CATs will increase in number as the Alliance flourishes and grows.
Our principles
These are the keys to our success, credibility and integrity:
We are believers in helping all herbalists and the profession thrive.
We gain inspiration from Nature for developing our culture as a living system.
We integrate vitalistic and scientific world views.
We are committed to positively impacting people, plants and planet.
We will work together collaboratively.
We will thrive on diversity and inclusion.
We are adaptive to change.
We will actively listen and learn.
Our current achievements
This whole process of growing a new and vibrant collaborative community is being done mindfully and slowly, integrating creative ideas of the best way forward, along the way.
Since we began collaborating since 2019, we have:
Released an online platform allowing for professional herbalists to network.
Published our free collaborative journal, The Herbal Eye. This journal is released four times a year during the Solstices and Equinoxes.
Organised both public and professional events
Made advances and developped strategies in the various areas our CATs are investigating and collaborating.
Better Health Through Collaboration
Sign up to gain access to our community portal for Professional Herbalists in the UK & Ireland